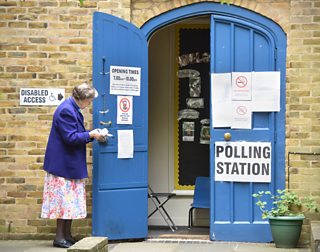 In recent years there has been concern that political participation and engagement has been in terminal decline. Broadly, voter turnout for general elections has been falling since the 1960s. For example, the turnout for the 1959 general election was 78.7%. In 2001 the turnout had tumbled to 59.4%. The latest general election in 2017 saw better figures of 68.7%.
Like voter turnouts, membership of political parties has declined since the 1950s. In 1983 figures show that around 3.8% of the electorate were members of one of the major political parties. By 2013 that figure had dropped to 0.8%. The latest figures for 2017 show an increase of up to 1.7%.
The two recent referenda – on Scottish Independence and then on BREXIT – have seen higher voting turnouts and have been credited with re-igniting an interest in and an engagement with politics.
The 2014 Independence Referendum saw a voter turnout rate of 84.6% – the highest ever recorded in the UK. This could be because in referendums there is one clear issue to vote on with the promise of a clear, defined outcome and every vote counts.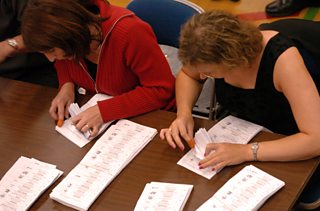 On the back of the Independence Referendum, party membership of the Scottish National Party rocketed to new levels. Likewise, after the BREXIT Referendum and in the run up to the general election, Labour Party membership enjoyed a boost – with many joining after being energised by the referendum campaign.
Types of participation
There is more to political participation than voting to elect a government once every four or five years. Over the last few years a new type of less formal political participation has evolved – aided by the internet and social media.
Online activism is becoming increasingly popular with many people using the internet to organise protests or change popular opinion about a range of issues. One such site is the UK-based campaigning forum, 38 Degrees. With over 2 million members, 38 Degrees helps organise and promote campaigns to bring about change across a broad range of political and social issues. These campaigns can be online petitions to have issues debated in Parliament, physical protests, or support to put pressure on companies by boycotting products.
In recognition of the popularity of online campaigns, the UK government has introduced a policy whereby petitions with over 100,000 signatures can be debated in the House of Commons.