Investigating the production of oxygen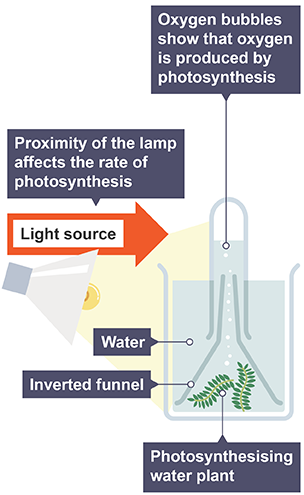 If the rate of photosynthesis increases (e.g. by increasing the light intensity) the number of oxygen bubbles or volume of oxygen produced will also increase.
Measuring the volume of oxygen produced is more accurate than counting the bubbles of oxygen produced.
An oxygen electrode connected to a data logger can be used to measure the change in oxygen concentration.