Adding to Mary's difficulties in ruling Scotland was the question as to whom she would marry.
Her decision to remarry was complicated as marriage to a Catholic would be of concern to Scottish Protestants, while marriage to a Protestant would upset Catholics.
Queen Elizabeth took a close interest in who Mary should marry and Mary was aware that she must not offend Elizabeth if she wanted to be named as heir to the throne of England.
Three main husbands were discussed, with lots of reasons for and against each one.
Siobhan Redmond describes the issues involved in Mary's choice of husband in the video below.
Don Carlos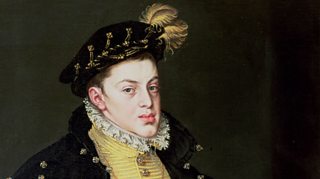 The suggestion of Don Carlos of Spain was highly controversial on the basis that Spain was an enemy of England.
In 1563, an accident left Don Carlos both physically and mentally unfit and negotiations of a marriage contract were cancelled.
Lord Dudley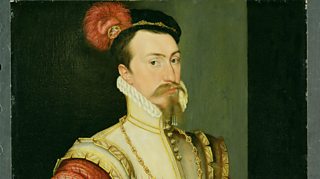 Mary's chance of being named as heir to the English throne would improve if she married an Englishman.
Elizabeth proposed Lord Robert Dudley whom she believed could be entrusted to advance English interests in Scotland.
However, neither Mary nor Dudley (who was involved in an affair with Elizabeth) desired the match.
Lord Darnley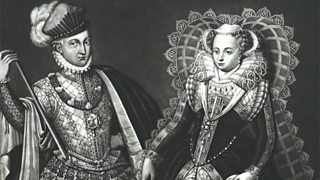 Henry Stewart, (Lord Darnley) was proposed as suitor. Born in England into the Catholic Lennox family and grandson of Margaret Tudor and son of the Earl of Lennox.
Mary may have thought that Darnley would help her secure the English succession and perhaps even help her restore Catholicism to Scotland.
Elizabeth was unlikely to have approved such a marriage.
Elizabeth may have feared that in the future he would become Catholic King Henry IX.
Elizabeth disliked the Lennox family and still suggested the idea of a marriage between Dudley and Mary. Elizabeth declared that she would not announce the succession until she herself married, or until she decided against marriage.