Explaining trends [Higher tier only]
In a reaction, an atom of a Group 1 element will form an ion with a single positive charge. For example, for sodium forming a sodium ion:
Na → Na+ + e–
A change like this, where an electron is lost, is an example of oxidation.
The ions formed have a stable electronic structure, like a noble gas from Group 0.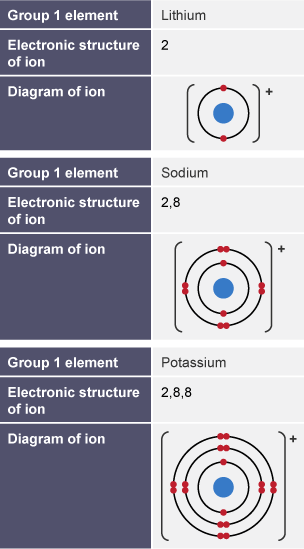 The reactivity of Group 1 elements increases as you go down the group because:
the atoms get larger

the outer electron gets further from the nucleus

the attraction between the nucleus and outer electron gets weaker – so the electron is more easily lost