Speed or tempo
The tempo of a piece of music is the speed of the underlying beat. Like a heartbeat, it can also be thought of as the 'pulse' of the music.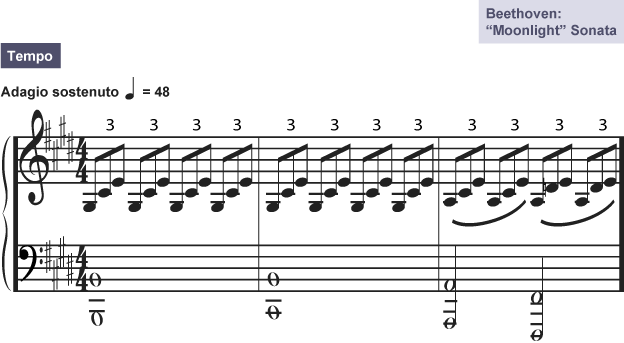 Tempo is measured in BPM, or beats per minute. One beat every second is 60 BPM. Sometimes the tempo is written at the beginning of the music and is called a metronome marking. Tempo and stylistic feel are often indicated in classical music by Italian terminology.
Here are some of the common Italian musical terms and their meanings.