There are housing problems in developing countries, mainly due to rapid population growth. These include unplanned housing (squatter settlements/shanty towns), dealing with urban waste, pollution and stress on the infrastructure and the city's services.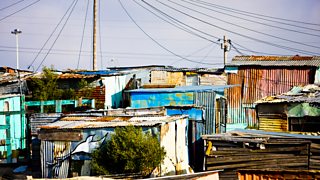 Rapid urbanisation in developing countries is causing many problems. Many new migrants to cities in developing countries cannot afford housing. They are forced to build temporary accommodation in spontaneous settlements.
These settlements are commonly known as 'shanty towns'. They are also called favelas (Brazil) or bustees (India).
Three main features of a shanty town are:
houses are made from scrap materials such as wood and metal sheeting

often housing does not have services such as sanitation, water or electricity

the settlements are usually very overcrowded