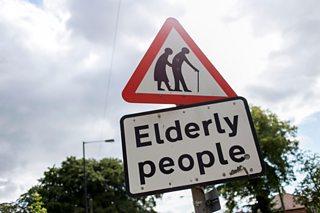 Both men and women are living longer. However, statistics continue to show there is a life expectancy and morbidity gap.
Evidence from a range of reports shows that, on average, women live at least five years longer than men. For almost all causes of death the statistics are worse for men than women.
However men tend to have less limiting or non-limiting illness than women. There is some evidence that women are more likely to report illness than men – this may contribute to the higher figures.
In recent years, some evidence suggests that the life expectancy gap has begun to close. Statistics, eg from the Office for National Statistics (ONS), show male mortality rates have been higher than females for a number of years. But rates for males have fallen at a faster rate – the gap between male and female mortality has decreased.
Reasons to explain men's lower life expectancy and higher rates of early death include:
men take part in more risk taking activities, such as high impact sports

men are less likely to visit their GP to seek preventative care

men are more likely to make poorer lifestyle choices, eg consuming more alcohol
Reasons to explain women's greater life expectancy but higher rates of ill health include:
women tend to be at increased risk of being poor and the links between poverty and ill health are strong

women take on a greater role of caring for children and elderly family members which increases stress levels and affects health

women visit their GP more regularly reporting greater levels of illness but also accessing services more quickly with better long-term health outcomes

until recently, less women smoked than men although in Scotland there is little difference today