Poverty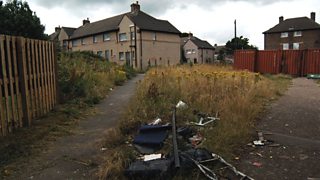 Numerous reports since the early 1980s have recognised the links between poverty and poor health. Links were first made by the Black Report in 1980 and further reinforced by the Acheson Report in 1997.
The Scottish Health Survey 2014 (published in September 2015) found of those living in the least deprived areas, 84% described themselves as being in good or very good health. Only 2% of those in the least deprived areas described their health as being bad or very bad.
Of those living in the most deprived areas, only 56% described their health as being good or very good. 18% described their health as being bad or very bad.
People living on a low income are more likely to:
have poorer diets

live in poor quality housing

have less money to heat or maintain their homes

have less money to purchase appropriate winter clothing
These factors taken together increase the chances of an individual experiencing poor health. Poverty can affect a person's mental wellbeing. The stress of worrying about paying bills or surviving on a low income further reduces good health.
The surrounding physical environment may also have an effect on a person's health. Areas that have fewer services (such as shops that sell affordable fresh fruit and vegetables), that lack health and leisure facilities or green space, that have more crime or have many buildings that have fallen into disrepair, create a living environment that is not good for health.
Access to and the quality of local health services may not always be as good in poorer areas. In deprived areas of Scotland, GPs are more likely to have more difficult caseloads.