Short-term factors that affect voting behaviour are those which are largely confined to one election. To less committed or undecided ('floating voters'), short-term factors can make a difference to the way in which they will vote.
Image of Party Leader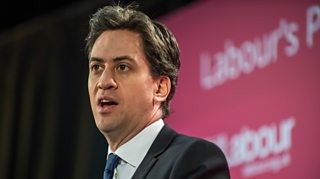 One short-term factor affecting voting behaviour is the image of the party leader. Opinion polls suggested that one reason why Ed Miliband did poorly in the 2015 General Election was because he did not look like a Prime Minister in waiting. In particular a photo of him awkwardly eating a bacon sandwich reinforced this impression. Voters also highlighted the fact that he had run against his brother to become Labour leader, which seemed to show that he was untrustworthy.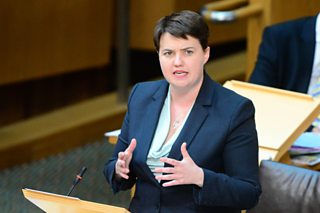 An example of a politician who has managed to create a more positive personal image is the leader of the Scottish Conservatives: Ruth Davidson. The Scottish Conservatives recent electoral success (coming second in the 2016 Holyrood elections) has been attributed to Davidson's personal appeal. She has performed well in TV debates during the Scottish Parliament elections and the EU referendum, and also has a strong following on social media which she uses effectively.
Single Issue Voting
Some voters can be influenced by a single issue. In Scotland someone seeking independence may vote for the Scottish National Party even if they do not support all of the SNP's policies (although there are other Scottish parties which support independence). Alternatively, if someone's main concern is the environment they may choose to vote for the Green Party.
At a UK level, many voters in 2015 switched support to UKIP which opposed the UK's membership of the European Union (EU). To these voters the UK's relationship with the EU is their main concern. In response to the growing support for UKIP, David Cameron felt he had to offer a referendum on the UK's membership of the EU, which ultimately led to the UK voting to leave the EU. This demonstrates the impact which single issue parties can have on political decision making.