First-Person Narrative
Like in 'A Time to Keep' and 'The Eye of the Hurricane', first-person narrative is used throughout 'Andrina'. As a narrator, Bill has several things in common with Barclay in 'The Eye of the Hurricane'. Like Barclay, Bill is on the periphery of the community. Though he knows people and is familiar with the characters he meets, it is telling that he has no visitors in his three days when he is unwell.
Though a first-person narrator can be unreliable, this does not appear to be the case in 'Andrina'. Bill is honest with his faults and does not seem to aim to romanticise his own character. Again, this is similar to Barclay. With effective use of an honest, first-person narrator, 'Andrina' benefits from more readily able to create a human connection with the reader.
Language
Light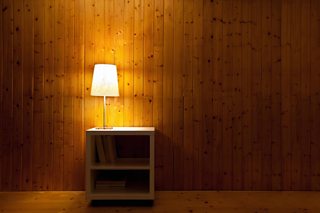 In a similar manner to 'A Time to Keep', Brown refers to light and darkness throughout the story to reflect mood. It is worth noting that Andrina visits 'just before dark' and 'lights my [Bill's] lamp'. This is the first use of light in line with descriptions of Andrina, an effective use of language that appears frequently throughout the story. Later, Bill, when addressing himself, acknowledges that Andrina 'brought a lamp into your dark time.'
This contrasts with the coarse, dull descriptions used in describing Bill's time without Andrina – on the first day, there is a 'grey light at the window', yet the third night is described as 'black.' In this sense, the light may be seen to represent hope for Bill – the longer that Andrina doesn't visit for, the less hope he has the she eventually will.
Maritime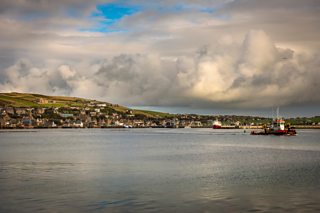 Like in 'The Eye of the Hurricane', maritime language is often used. Andrina's presence is described as being 'like a bell-buoy to a sailor lost in a hopeless fog.' To Bill, like to Captain Stevens, his time at sea has left an imprint on him, and dictates his descriptions of the world around him.
Symbolism
Throughout the story, Andrina symbolises the heartening impact that love and forgiveness can have.