Hans Zimmer and Klaus Badelt
Klaus Badelt is credited in Pirates of the Caribbean as the composer and conductor of The Curse of the Black Pearl. He was hired by Hans Zimmer to write the music for the first film in the Disney franchise series. However, Hans Zimmer is known to have composed some of the main melodies in the film and overseen the work completed by Badelt. Zimmer went on to compose a further three of the Pirates of the Caribbean soundtracks.
Hans Zimmer
Hans Zimmer, born in Germany, is a leading film composer who has written film scores for The Lion King, Gladiator, The Batman Trilogy, Inception, The Simpsons Movie and Interstellar. He has won multiple awards for his work, including an Academy Award, Golden Globes, Grammy Awards and Classical Brit Awards.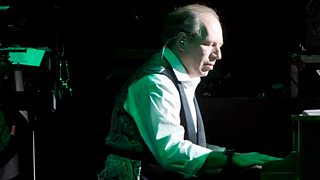 Hans Zimmer is a partner in a film score company which distributes composition work for a film score among different composers. The chosen composers are managed by Zimmer.
Klaus Badelt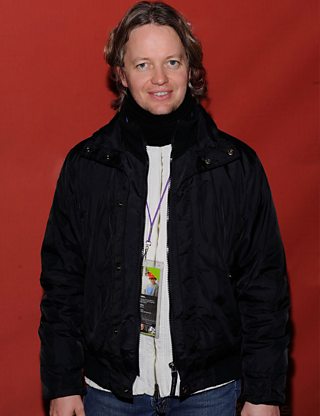 Klaus Badelt, also a German composer, was asked by Zimmer to join him and collaborate on the film score for Pirates of the Caribbean. They had collaborated on previous films, such as Invincible and The Pledge.
Klaus Badelt has composed music for the film Catwoman, the video game MotorStorm: Apocalypse, and the Beijing 2008 Olympic Games closing ceremony.
Pirates of the Caribbean
To date, there have been five Pirates of the Caribbean films, all based on the 1967 Disneyland theme park ride. The five films have collectively grossed over $4.5 billion in ticket sales and have been nominated for a total of 11 Oscars, winning one.
The composing process
Hans Zimmer sat down with the director and other creative members of the Pirates of the Caribbean production team to discuss the musical themes and how the music should sound. Many of the main melodies have been influenced by the sound of Irish sea shanties - this is noticeable if layers of the large orchestration are taken away. There are intentional ostinatos throughout the film score to reflect the rocking motion of the ocean.
Zimmer wrote the main melody ideas for Pirates of the Caribbean: The Curse of The Black Pearl in "two nights and one day".
Mood setting
Zimmer constantly references his aim of bringing original ideas to each film score he writes. He develops ideas while in discussion with the film director or while working in the same studio.
Like all great film composers, Zimmer makes use of particular composing tools to help create the correct mood for the scene, character or action.
Leitmotifs are used extensively to represent different characters and emotions. These are then developed throughout the score, using different orchestrations, rhythms or inversions.
Zimmer's score is also very rhythmical, partly because of the repeating ostinatos but also to help choreograph the action of the given scene.
Different tempi are used carefully to match the movement of the film.