Contact forces are forces that act between two objects that are physically touching each other. Examples of contact forces include:
Reaction force
An object at rest on a surface experiences reaction force. For example, a book on a table.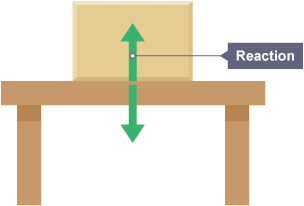 Tension
An object that is being stretched experiences a tension force. For example, a cable holding a ceiling lamp.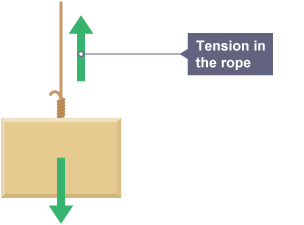 Friction
Two objects sliding past each other experience friction forces. For example, a box sliding down a slope.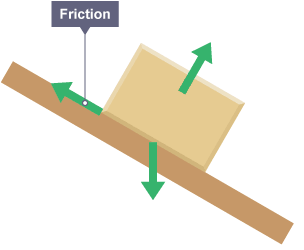 Air resistance
An object moving through the air experiences air resistance. For example, a skydiver falling through the air.
When a contact force acts between two objects, both objects experience the same size force, but in opposite directions. This is Newton's Third Law of Motion.