Find the surface area of a cuboid of length 4 cm, width 2 cm and height 3cm.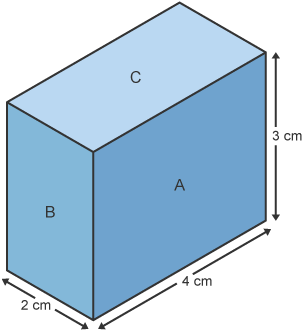 The three different faces of the cuboid are labelled A, B and C
Area of A =
Area of B =
Area of C =
The area of the three faces is
. The total surface area is therefore
.