Vertices, edges and faces
3D shapes have faces, edges and vertices.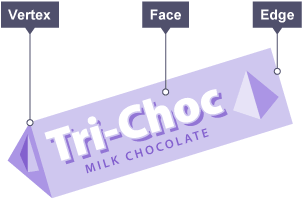 A face is a flat surface.

An edge is where two faces meet.

A vertex is a corner where edges meet. The plural is

vertices

.
A prism is a 3D shape with a uniform cross-section. This means that you would see the same shape no matter where you cut through the shape (parallel to the ends). The two end faces of a prism are the same shapes, and the other faces are rectangles.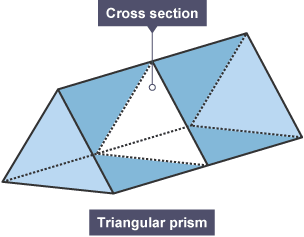 A pyramid has a polygon as its base and the rest of its faces are triangles that meet at the same vertex.