British beat music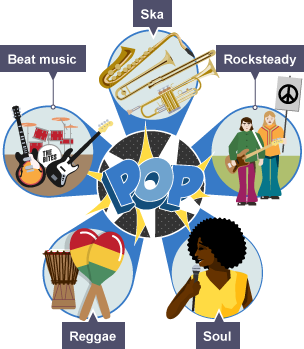 Many British pop groups in the 1960s were heavily influenced by American blues and R&B. These included The Beatles and The Rolling Stones.
R&B stands for rhythm and blues. It is a style of American music combining jazz and blues, which emerged in the 1940s - not to be confused with today's R&B.
The Beatles helped to reshape Western pop music and were the most successful band ever.
Every album was a huge hit from the early material on Please Please Me (1963) to the hugely innovative Sgt. Pepper's Lonely Hearts Club Band (1967).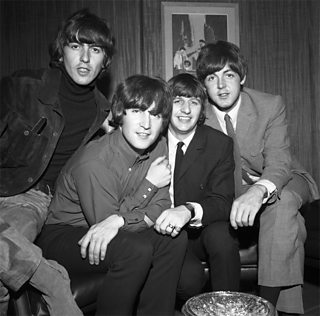 The Beatles helped to create a distinctly British sound which used:
British (rather than American) accents

standard song forms

distinctive chord sequences and vocal harmonies

rhythmic guitar work

simple melodies

clever lyrics
George Martin was their imaginative producer. John Lennon and Paul McCartney wrote most of their own material.
The Beatles had a huge influence and pop groups sprang up all over the UK, usually writing their own songs.
The Kinks were a four-piece band who had a string of hits during the 1960s including You Really Got Me, Dedicated Follower of Fashion and Waterloo Sunset.