When a force acts on an object, the object may change shape by bending, stretching or compressing - or a combination of all three shape changes. However, to change the shape of a stationary object there must be more than one force acting to do the following:
Bend an object's ends past each other, eg when an Olympic diver stands on the end of a diving board.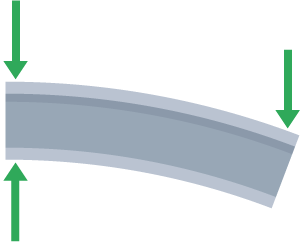 Pull an object's ends apart, eg when a rubber band is stretched.

Push an object's ends together, eg when an empty drinks can is squashed.