Drawing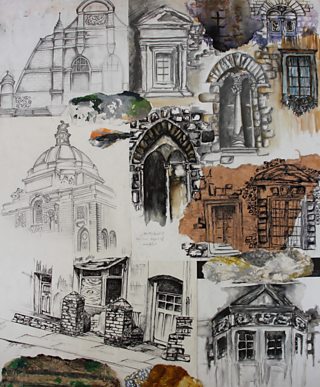 Drawing is a key part of developing any art, craft or design work. It is an important method of researching, investigating, developing and communicating ideas.
Drawing and mark making can be used to:
record observations about a subject

experiment and develop use of formal elements such as line and colour

express emotions and

abstract

ideas
While drawing is an important method of researching, investigating and developing ideas across all areas of study, it can also be used as a form of descriptive and expressive mark making in its own right and as the medium for final resolved work.
Drawing tools and materials
Drawing materials include:
pencils and coloured pencils

graphite sticks

charcoal

biros

fine line and felt-tips pens

drawing ink

chalk and oil pastels

oil pastels

erasers
A number of different tools can be used to create different effects with your drawings, including erasers for removing marks and sponges for rubbing and smudging.
It is also important to consider a variety of surfaces to draw onto, creating interesting textures and backgrounds to drawings.