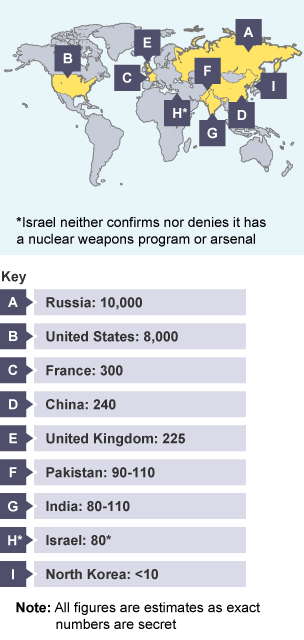 In 1945 the first nuclear bomb was dropped on Hiroshima, Japan. This one small bomb killed about 150,000 people within the first four months. The immediate impact was 60,000 deaths but the rest were a result of radiation sickness.
A second bomb was dropped on Nagasaki nine days later and Japan surrendered, ending World War Two.
Since then, no power has used an atomic bomb in war, though many tests have been carried out on them. The smallest nuclear bomb now produced is about 20 times more powerful than the one dropped on Hiroshima.