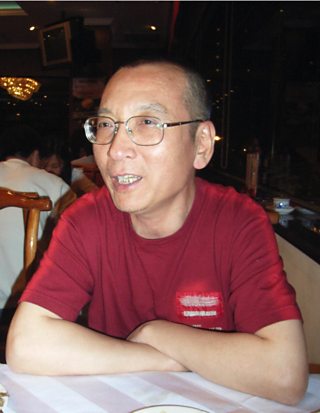 A dissident is someone who actively challenges the established order, ie opposes the CPC. In China, dissidents are those individuals who reject one-party communist rule and aim to bring about greater political freedom.
Wang Bingzhang has campaigned for greater democracy in China since 1982. He has called for an end to one party rule and he has tried to set up opposition political parties (Chinese Freedom Democracy Party and Chinese Democracy Justice Party). This led to his expulsion from China in 1998.
In 2002, while in Vietnam, Wang was abducted by Chinese secret agents. In 2003, at a closed one day trial, Wang was found guilty of espionage and terrorism. He was sentenced to life imprisonment.
In the last few years, Wang has been subjected to repeated punishment including denial of access to his family, reductions in food rations, beatings and 're-education'.
In recent years the CPC has continued to come down hard on known dissidents. In 2008, those who may have been tempted to use the Beijing Olympics to highlight injustice or lack of political freedom were subject to closer surveillance and/or arrest.
In 2009, the CPC launched a crackdown on known dissidents as a number of important anniversaries fell that year - including Tiananmen Square (20 years since 1989) and the 60th anniversary of the founding of the Communist Party state.
The repression of those who speak out against the CPC authorities shows no signs of abating. Some Western critics of President Xi, who took over as leader in 2013, claim he has been responsible for pushing the toughest crackdown on human rights activists in years.
The US State Department claims there are thousands of political prisoners in China – such as Noble Peace Prize winner Liu Xiaobo who, before his death in 2017, served 11 years in jail for calling for democratic reform. However, not all of those who protest are in prison or under house arrest. Many who have spoken out against the authorities have been exiled from China or will be subject to arrest if they attempt to enter the country.
The Tiananmen Square massacre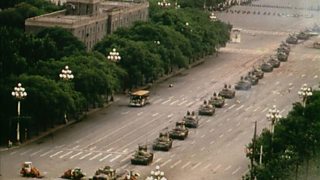 The most serious protest against one party CPC rule came in 1989 in Tiananmen Square, Beijing. Thousands of protesters, mainly student gathered to demand, amongst other things, greater political freedom.
Initially the CPC leadership were divided on how to respond and so the protests continued for several weeks. By 4 June, the decision was taken to clear the square and the army was sent in. Estimates of the number of casualties vary but it is claimed that up to two thousand people were shot, with scores of others later arrested and executed.
Today, coverage of the massacre is strictly controlled. The Tiananmen Mothers are a group that campaigns to have the massacre recognised by the CPC authorities.