Xinjiang province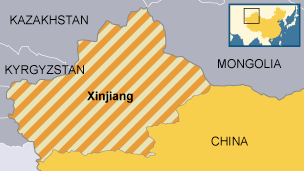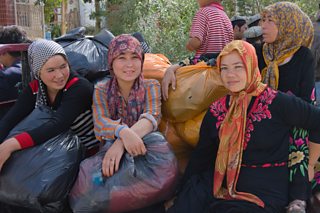 Although the majority of people in China are Han Chinese (92 per cent) there are 55 other official ethnic groups in the country.
In the mineral-rich province of Xinjiang, the majority of people are from minority groups. For example, the Muslim Uighurs account for 45 per cent of the population. In recent years there has been widespread violence between Uighurs and Han Chinese who make up 40% of the population.
The Chinese authorities blame a minority of Uighurs for the unrest. They claim those involved are terrorists who are using violence as a way of gaining independence from China.
The Uighurs resent the wealth and influence that the generally better-off Han Chinese enjoy. They claim most of their protests are peaceful but the authorities use violence as a way of keeping any protest in check.
In 2009, about 200 people – mostly Han Chinese – were killed in rioting in Xinjiang's capital, Urumqi. Since then China has been tightening its control of this region and cracking down on what it sees as growing religious fundamentalism.
In 2014, the Chinese authorities in Xinjiang banned the wearing of Islamic face veils in public. In 2018, the UN Committee on the Elimination of Racial Discrimination claimed that China had interned up to a million Uighurs in 're-education' camps.
According to the authorities, the camps are designed to promote the Chinese language and Chinese values and traditions, however the UN Committee report states that there have been claims of physical and psychological torture and that the camps are part of a widespread suppression of Islamic culture in the province.