Transport
London is attempting to be sustainable by encouraging the use of public transport. In an attempt to reduce traffic congestion, London has adopted and/or improved several schemes
London Underground - the extension of the Jubilee Line has encouraged more people to use public transport.
Oyster Card - this is an integrated travel payment method which allows people to use buses, trains and tubes quickly and efficiently.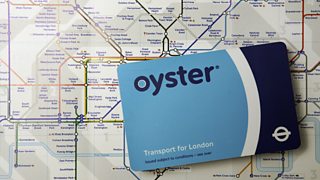 Congestion Charging Zone - this has discouraged people from driving their own vehicles in central London. A fee is charged to any vehicle travelling in central London between 7am and 6pm, Monday to Friday.
Bike sharing scheme - bicycles, commonly known as 'Boris Bikes', can be self hired in many public places in London for as little as £2 for short journeys. This has encouraged many people to cycle, reducing traffic congestion.