The fractions obtained from crude oil are used as fuels.
The temperature rise in water when liquid fuels burn can be found using the equipment shown in the diagram.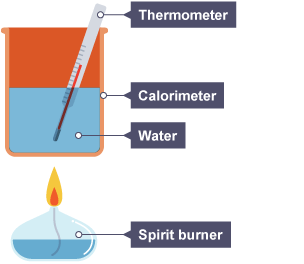 A teacher compares the temperature rise produced in the water when two different liquid fuels burn.
State two factors that the student teacher must keep the same in both experiments to ensure a fair comparison. [2 marks]
Question courtesy of Eduqas.