Hibernation is an adaptation that allows an animal to escape cold weather and food shortages over winter. This is an example of dormancy associated with mammals.
Hibernation can be either predictive or consequential dormancy.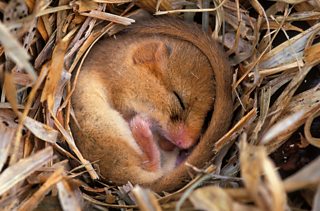 As a result of hibernation, the heart rate and body temperature of the animal decreases. Animals that hibernate include bats, small ground mammals like rats and mice, as well as larger ones like American black bears and polar bears.