Costumes are part of the overall design concept of a production and should be considered carefully at the planning stage. As such they should contribute something to the production. At one extreme they might be part of a complex colour scheme which conveys a message as part of the production. Conversely, the performers may be dressed in street clothes that suit the characters they play and succeed in not attracting attention.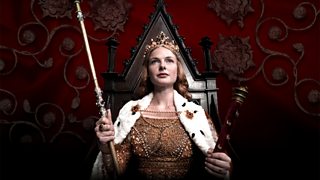 It would be best to describe costume simply as what the actors are wearing for the performance. Black t-shirts and jeans, period costumes, practice clothes and the actors' own street clothes are all costumes and may well merit discussion.
When writing about costume, your job is to identify the contribution that costume makes to a show or to an individual performer's work. You should write in precise detail both about what the costume was and the impact it had. However, while you need to be precise there is no need to go into comprehensive detail. Unless you're building a statement on certain points, it's enough to give an indication like 'correct Elizabethan costume' or 'smart office clothes'. If we can assume that the fact that an actor was wearing red clothes is important, you will say so but you will also say why.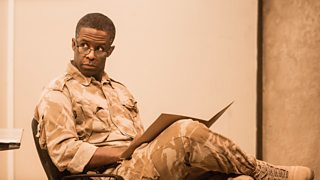 If you're writing about your own choice of costume in a play, remember to justify your choice of garments, colour and fabric and clearly describe items that fit the period in which the play is set.