Cells and their functions
Humans are multicellular. That means we are made of lots of cells, not just one cell. The cells in many multicellular animals and plants are specialised, so that they can share out the processes of life. They work together like a team to support the different processes in an organism.
Specialised cells
The diagrams show examples of some specialised animal cells. Notice that they look very different from one another.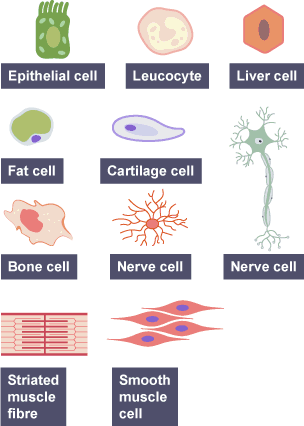 The tables show examples of some specialised animal and plant cells, with their functions and special features: