Studio films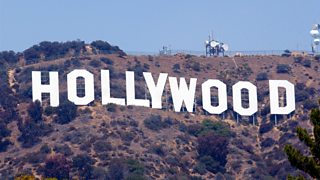 Hollywood studios dominate the film market
This is the industry model for a 'Hollywood' or 'Blockbuster' movie. They are usually made by big Hollywood studios and follow a formula:
Obvious characters, usually

stereotypical

, such as the action-hero.

An easy-to-follow narrative with

universal themes

, which can be described in one sentence and can be used as a

tagline

to promote the film.

High production values, expensive costumes and locations. These films often use special effects and/or

CGI

.

The film may be promoted and marketed via merchandise such as tie-in deals with food chains. In some instances, pop stars will produce songs for the soundtrack which will help market the film to a wider audience.

High profile celebrity actors. These actors can often be related to the film genre, such as Jason Statham in the action movie genre.

The main roles in the film are 'larger than life' characters rather than ordinary or real people.

The visual appeal of events or situations you would not see in everyday life, such as explosions, car chases, fantasy worlds and historical settings.

High drama and exciting, easy to understand plots.
These films are usually distributed by the studios that make them. The studios are often multinational media conglomerates that own companies across a range of various media platforms.
This means that these conglomerates can use all the companies they own to promote and market a film.
This use of all a media conglomerate's companies to produce, promote, market, and distribute a film and its official merchandise is called vertical integration.
Horizontal integration is when a conglomerate uses smaller independent companies to help with marketing, distribution or even the exhibition of a film.