Health
Healthcare system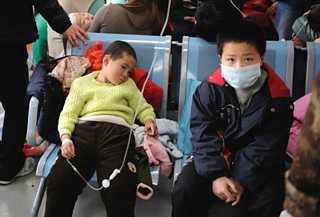 Most healthcare in China is provided by the government through a system of health insurance such as the work-based scheme Basic Medical Insurance. There are charges for some services.
At the start of the 21st century there were many problems with the Chinese healthcare system. There was a long-standing shortage of healthcare facilities and huge differences between urban and rural areas. Many Chinese people were paying too high a price for a poor quality service.
In 2003, the Chinese government launched the New Rural Cooperative Medical Care System (NRCMCS) which aimed to provide better and cheaper healthcare in rural areas. The NRCMCS has improved the access to, and the quality of, services available to poorer people. But some services are still too expensive for the poorest people, and large areas of China remain without enough facilities or staff.
More recently, the government launched Healthy China 2020. This is a plan to provide universal healthcare coverage for all Chinese people. The Chinese government have allocated billions more in spending to support this plan.
Obesity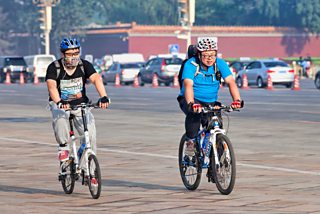 Obesity is a relatively new problem in China. Changes in lifestyle choices have led to more people eating fast food or exercising less.
It is estimated that 300 million Chinese people, or around one-quarter of the population are obese.
Rising obesity is a problem for the government. Illnesses such as diabetes have become more widespread.
The Chinese government claim to be tackling the obesity crisis by:
training more health nutritionists

providing greater health education in schools and workplaces

encouraging schools to improve the health of school lunches
Some health experts claim there needs to be better labelling of food packaging and a ban on certain types of advertising to promote healthier eating.