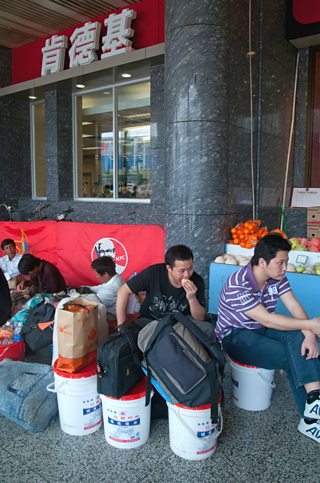 Since the move towards capitalism in the late 1970s, China has witnessed one of the largest internal migrations of people in history. In the last 35 years, hundreds of millions of people have left their homes and villages to find work in larger towns and cities, mainly in the east. In 2015, at least 250 million people were estimated to be migrant workers.
The huge number of migrant workers represents an opportunity for the Chinese government to make the most of so many young people who are ready to work.
To a large extent, China has been successful in this and the economy is now as big as the US and, overall, far wealthier.
On the other hand, the Chinese government has become concerned with unemployment levels and people unable to find housing. If too many people become dissatisfied with the CPC this may lead to widespread protest and unrest.
In response, the Chinese government have focused on creating jobs and developing a basic social security system to cover unemployment, pensions, illness, maternity and work-related injury. China's social security system was set out in the Social Insurance Law of 2011.
The government also relaxed the permit system that used to prevent people from moving from one part of China to another. This has helped many migrant workers gain access to better jobs, housing and healthcare.