Applications of series and parallel circuits
Series circuits
All mains operated appliances have switches that are connected to the live wire (the wire that carries current into the appliance). When a switch is in series with a device, it controls the device, allowing us to switch it on and off.
For example, often lawnmowers have two switches in series with each other so that both switches need to be pressed before the mower will turn on.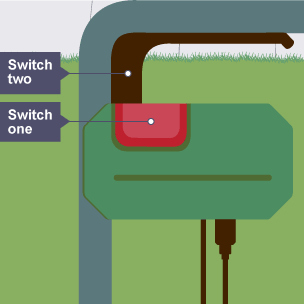 Parallel circuits
Lighting circuits
In the lighting circuit all the lamps are connected in parallel.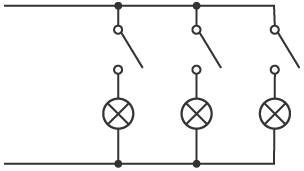 This means that the lights in each room can be switched on and off independently.
Power ring
The power ring circuit is also a parallel circuit.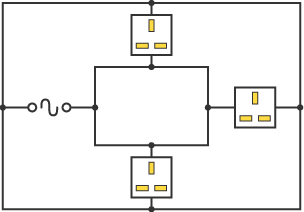 In the lighting circuit there is only one path for the current to each lamp but in the power ring circuit there are two paths for the current to each appliance. Because there are two paths, the current in the cables of a power ring circuit is less than those of a usual parallel circuit with only one path.