Knowing how to start any piece of writing is always difficult. This is odd because we can all use language fluently and never have to wonder how to start a chat with a friend.
What makes writing so difficult to start is that it is a permanent form – one that allows our reader to dwell upon what we say. It needs to engage the reader and often convince them too.
Task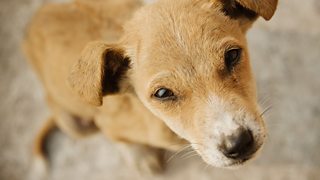 Imagine you have been asked to write a news article based on someone who rescued a stray dog. Where would you start?
Your plan might include:
Facts about the rescue. As it is a news article this means your reader will be looking for answers to questions such as 'what', 'who', 'when', 'where', 'why' and 'how' (the so-called journalist's '5W+H' questions).

Comments from interested and involved individuals.

What happened to the dog and what will happen in the future.