Carmel is considering getting a mobile phone on contract. She has chosen three possible companies that offer good mobile reception in her home town.
She works out that she needs approximately
calling minutes and
texts a month. At the moment she makes very little use of her data allowance. Use the information below to choose the best company and tariff for Carmel.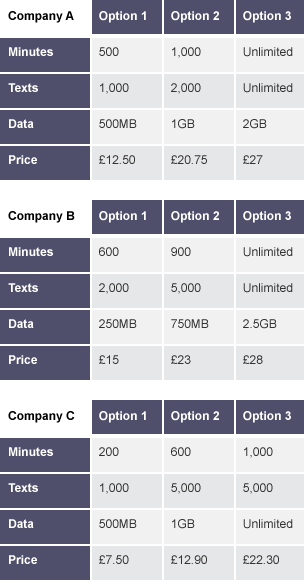 Carmel needs
minutes and
texts. Here are the suitable options for her:
Company A - Option
at
per month
Company B - Option
(
) and option
(
)
Company C - Option
(
)
The cheapest contract that suits Carmel is offered by company C, at
per month.