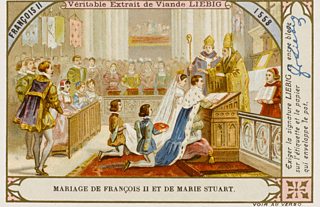 Mary had spent a great deal of her early years in France at the court of the French King, Henri II. She was married to the Dauphin Francois and would become Queen of France. Meanwhile Mary of Guise, her mother, tried to hold power in Scotland.
However, the period of 1559-1560 was a time of great tragedy for the young Queen because she lost a number of members of her family:
her father-in-law, Henri II of France

her mother, Mary of Guise

her husband, King Francois II of France
To add to this difficult time, Mary also had to contend with political change in Scotland. In 1560 the country was declared Protestant by Parliament.