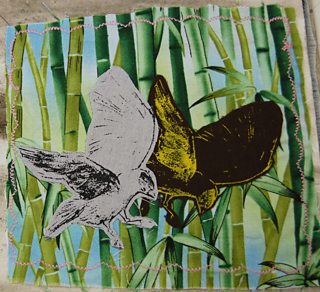 Printing allows an image to be accurately reproduced a number of times. This process developed to enable mass production of information and images (magazines, posters, fine art pictures), along with the ability to print repeated patterns for fabrics and wallpapers.
Printing techniques include:
silkscreen printing

block printing

monoprinting

etching
Each printing technique involves specific media and material; for example silkscreen designs can be printed onto fabric or paper using an acrylic ink, and block printing is used in a similar manner.