Overview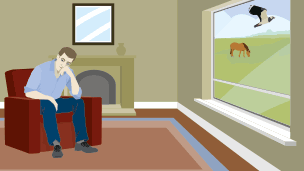 The speaker in Sounds of the Day reflects upon a parting. Though the poem descriptively begins with the interpretation of sounds, it moves onto examine the impact of a separation.
The poem opens with natural sounds, while the sound of a closing door signals the opening of the second stanza and turns the poem from the relatively pleasant picture of nature towards a darker, more reflective focus.
The most striking imagery is reserved for the final stanza in which the speaker articulates the strength of feeling associated with the parting.