Impact
The UK Government and Scottish Parliament policies impact rural areas. Below are a few examples of how both affect farming in Scotland.
The UK Government provide grants (money) for certain initiatives e.g. automated planting, weeding and harvesting equipment. This involves computerised machines completing work on farms without the need for manual labour.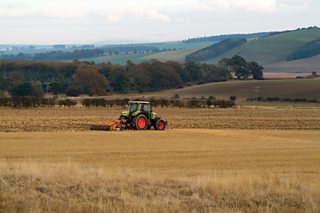 The Scottish Rural Development Programme (SRDP) supports farmers in remote areas e.g. the Highlands of Scotland. The SRDP offers support and advice to farmers as well as money to plant trees.