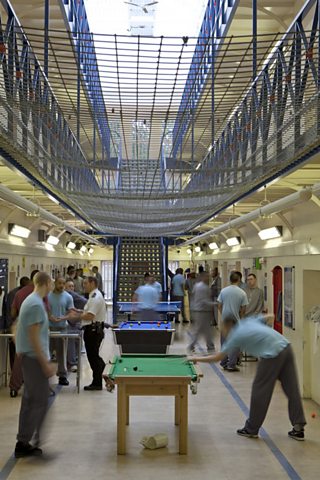 When a young male in Scotland aged between 16 and 21 is sentenced to a period of imprisonment or is remanded by the court, he will generally be detained in Scotland's only male Young Offenders Institution at Polmont.
Polmont is the national holding facility for those in the 16 to 21 age group. It holds a maximum of 830 prisoners, making it arguably the biggest young offenders institution (YOI) in the UK. Sentences range from six months to life with the average sentence between two and four years.
When a young female in Scotland receives a custodial sentence, or is remanded by the court, she will be usually be held within a separate facility for young offenders within Scotland's only female establishment, HM Prison and Young Offenders Institution Cornton Vale.
Scotland's Children's Hearings System
The Children's Hearings System in Scotland is unique. The system is different from juvenile justice systems elsewhere in the UK. Under Scots law, children under the age of eight are not held criminally responsible for their actions but can be referred to Children's Hearings for a variety of reasons. Children between the ages of nine and 12 can also be dealt with by Children's Hearings System and under 16s are only considered for prosecution in court for serious offences
Children's Panels are composed of people from all sections of the community who volunteer their time. At a children's hearing, they try to find the best solution based on improving the child's life. Across Scotland, there are around 2,500 panel members who are carefully selected and highly trained. Every children's hearing has three members and there must be a mix of male and female members.
Children's Hearings are very different from court cases. Their most important role is deciding the best way forward for the child/young person, not whether any one is guilty or someone should be punished. The mood of the meeting is as informal as possible so that the youngster feels comfortable and is able to share his/her thoughts and experiences with panel members.