The importance of location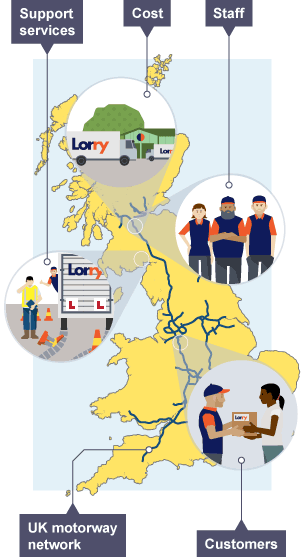 Location is the place where a firm decides to site its operations. Location decisions can have a big impact on costs and revenues.
A business needs to decide on the best location taking into account factors such as:
Customers

- is the location convenient for customers?

Staff

- are there sufficient numbers of local staff with the right skills willing to work at the right wage?

Support services

- are there services offering specialist advice, training and support?

Cost

- how much will the premises cost? Those situated in prime locations (such as city centres) are far more expensive to rent than edge-of-town premises.
The importance of infrastructure
Infrastructure refers to the facilities that support everyday economic activity, eg roads, phone lines and gas pipes.
An efficient transport network enables staff to get to work easily. It also allows supplies to be brought in from far afield and permits finished products to be moved to market cheaply and quickly.
The impact of location depends on the type of business. For example, it is important for shops and restaurants to be conveniently located for customers. A delivery-only takeaway may prefer to locate in inexpensive premises on the edge of town close to good transport links.