The role of the police
It is obviously preferable if the police can prevent crimes from being committed. This can involve having a physical community police presence. The police patrols can be conducted in cars, on foot, on horseback or on bikes.
A considerable amount of police resources are spent on educating people on how to look after their possessions and informing the public of the consequences of particular crimes, such as knife carrying or drink-driving. For example, Police Scotland conducted a media campaign following the reduction of alcohol level for driving.
Arresting criminals
Police Scotland officers can stop and search a person without having a search warrant if the officer suspects the person of being in possession of the following:
drugs

an offensive weapon

stolen property

alcohol if travelling to major sporting events particularly on public transport

cash or the cash equivalent of £1,000 or more as a result of criminal activity

fireworks if a police officer suspects that the person intends to use the fireworks in an anti-social manner
Maintaining public order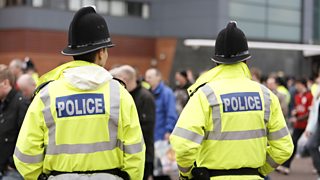 A great deal of Police Scotland's more visible work is managing large crowds often at big sporting occasions or demonstrations. The priorities are public safety and ensuring that those present do not break the law.
In recent years, counter-terrorism has been a new Scottish public order issue. Counter-terrorism policy and legislation is reserved to the UK Parliament but the Scottish Government and Police Scotland work closely with other UK police bodies.
Managing traffic
Traffic police have the responsibility of enforcing road traffic laws, traffic management and road safety. Speeding motorists and drunk drivers are the most obvious and serious road issues that traffic police deal with. Within hours of the lower drink drive limit coming into force of the 5th December 2014, five motorists were caught out.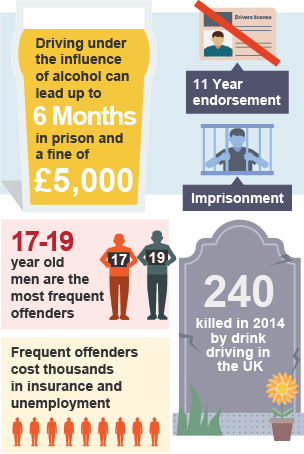 Driving or attempting to drive while under the influence of alcohol can lead to up to 6 months in prison and a fine of £5,000. The offender's licence is endorsed for 11 years, leading to additional costs and problems with insurance and employment.
Ranks within the police
There are nine ranks of police officer in the UK:
Scottish police forces also make use of part-time volunteer Special Constables. Special Constables have the same powers as regular police officers.