Young offenders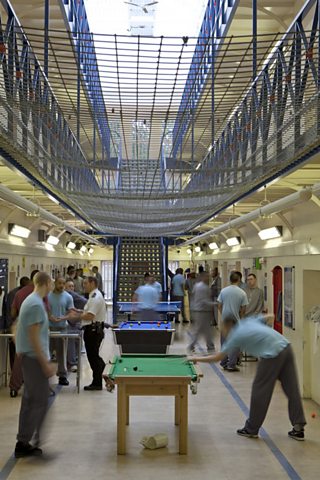 When a young male in Scotland aged between 16 and 21 is sentenced to a period of imprisonment or is remanded by the court, he will generally be detained in Scotland's only male Young Offenders Institution at Polmont.
Polmont is the national holding facility for those in the 16 to 21 age group. It holds a maximum of 830 prisoners, making it arguably the biggest young offenders institution (YOI) in the UK. Sentences range from six months to life with the average sentence between two and four years.
When a young Scottish female receives a custodial sentence or is remanded by the court, she will be usually be held within a separate facility for young offenders within Scotland's only female unit, HM Prison and Young Offenders Institution Cornton Vale.
Violent crime has enormous consequences for individuals and communities.People have to deal with the physical consequences of violent crime and the financial cost of theft. Even if you are insured for burglary you need to pay an excess (usually the first £100 of the cost of replacing stolen goods) for the cost of stolen goods and the premium (the amount you pay for insurance) will go up.
24% of Violent Youth Crime is committed by Under 15's

60% of Crimes of indecency by youths is committed by Under 15's

81% of fire raising by youths is by Under 15's
Those who get involved in crime tend to do less well at school and fall into a downward spiral of poverty and crime. Some criminologists speak of the 'revolving door' of prison, poverty and more prison.
Young people and entire communities can be labelled as bad. This makes it harder for individuals from deprived areas to get jobs and residents may be affected by 'postcode poverty'. Companies may choose not to invest in an area due to fear of crime or because of the impact crime has had on skills and qualifications.