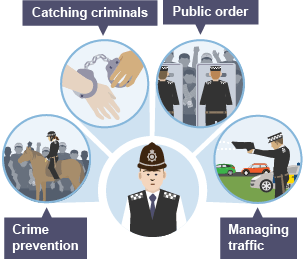 Police Scotland, came into effect on the 1st April 2013. It is a single national police force and replaced the eight regional forces. The Scottish Government felt that one force would be more financially efficient and would tackle crime more effectively.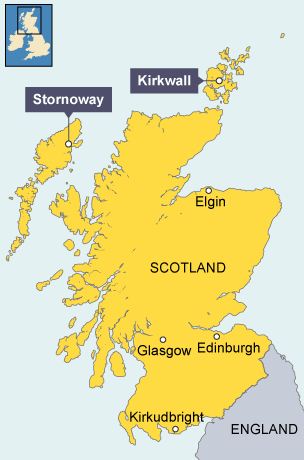 Critics believe Police Scotland is too big and links with local communities have been lost. Law and order issues in Glasgow or Edinburgh are very different from those of Kirkudbright, Elgin, Stornoway or Kirkwall. Criticisms have been made that Police Scotland is unresponsive to local community needs.
Two high-profile criticisms included the deployment of armed officers on the beat – armed officers were seen in a fast food restaurant in Inverness. There were also calls for change following the failure to investigate a car crash on the M9 motorway which led to the death of a passenger.
The overall job of the police is to protect the community, prevent crime if possible and once a crime has been committed, apprehend those responsible.
Police Scotland officers have a number of roles:
crime prevention

arresting criminals

maintaining public order

managing traffic

investigating crimes