Born in 1941, Bob Dylan is an American singer-songwriter who began his career writing folk songs and, controversially, transitioned to rock music later on in his career.
He came to prominence in the 1960s when he released songs such as Blowin' in the Wind and The Times They Are a-Changin. These songs were sung by the civil rights and anti-war movements of the 1960s.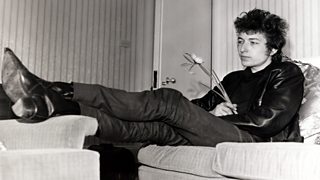 Bob Dylan has sold over 100 million records, and has been awarded Grammy Awards, a Golden Globe Award and an Oscar for his work. He has also branched out into art, publishing seven books of drawings and paintings. In 2016 Dylan won the Nobel Prize for Literature, honoured "for having created new poetic expressions within the great American song tradition". In his acceptance speech, Dylan said that he had never asked himself if his songs were literature.
Make You Feel My Love
Make You Feel My Love is a song that features on Bob Dylan's 1997 album, Time Out of Mind. Numerous performing artists, such as Billy Joel, Brian Ferry, Kelly Clarkson and most recently Adele, have covered the song, using a variety of arrangements.
Adele's version, on her 2008 debut album, features minimal piano backing, and achieved huge commercial success. Many musicians have their own favourite versions of this popular song.
Make You Feel My Love is an emotionally raw love song. Dylan sings, 'When the rain is blowing in your face, and the whole world is on your case, I could offer you a warm embrace, to make you feel my love'.
As heard in the third verse, Dylan describes how much he would do for the intended person's love, 'I'd go hungry, I'd go black and blue, and I'd go crawling down the avenue, no, there's nothing that I wouldn't do, to make you feel my love'.
Bob Dylan is accompanied by a band comprising of guitars and drums, giving the song a distinct country and western feel.