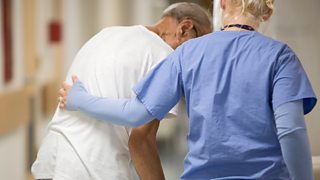 Not everyone will live to the same age and not everyone will enjoy equally good health throughout their life.
In recent years, some of the most well-cited reports on health inequality include:
Equally Well Report (2008 and follow-up of 2010)

Audit Scotland's Health Inequalities in Scotland of 2012

the annual Scottish Health Survey (2014)
Health and wealth
Health inequalities are most significant between the richest and poorest in society and the parts of Scotland (and the UK) in which these people live.
For example, males living in the affluent (rich) Glasgow suburb of Pollokshields West can expect to live to the age of 83. Males in the city's Greater Govan area have a life expectancy as low as 65.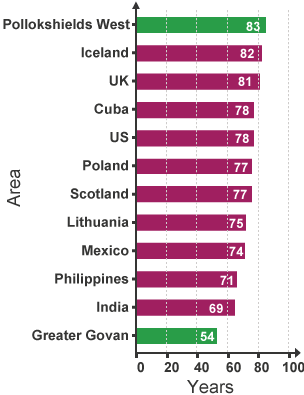 Health and gender
Significant health inequalities also exist between men and women as well as between people from ethnic minority backgrounds and the population as a whole.
Evidence from a range of reports shows that, on average, women live at least five years longer than men. For almost all causes of death the statistics are worse for men than women.
Health and ethnic group
There is some limited evidence that people from ethnic minority backgrounds often experience poorer health and have lower life expectancy then the majority population. However, the figures vary considerably within ethnic minority groups.
For example, within the UK's ethnic minority groups, Bangladeshi men had a life expectancy of only 81.1 years compared to Black African men at 83.3 years. (Source: ONS 2021)