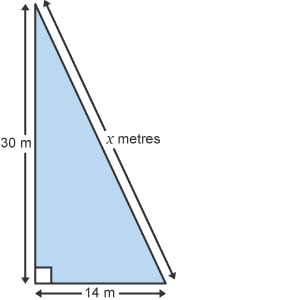 A cable is attached, 30 metres above ground level, to a post.
The other end of the cable is 14 metres from the base of the post.
Regulations state that the cable must measure less than 35 metres.
Are the regulations being met?
Give a reason for your answer.
Yes, regulations are being met because 33.1m is less than 35m.