The role of the US as a world power
All statistics via the CIA World Factbook.
Economic influence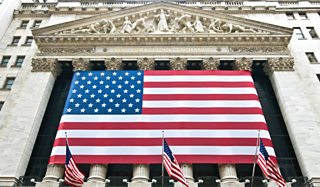 The United States of America is the world's foremost economic and military power. It has the third largest population in the world (325 million) and its economy produces around one quarter of the world's wealth – $17.97 trillion in 2015. Income in 2015 was $56,300 per capita, one of the highest in the developed world.
The US is home to many entrepreneurs and has created many iconic products which are highly sought after around the world, for example Apple and Facebook.
The US also provides the greatest amount of international aid. Although its percentage contribution to the UN is relatively small - 0.2 per cent of its GDP – this represented over $30 billion in 2013. In addition, private American companies and foundations also donate billions of dollars in aid every year. The U.S. Agency for International Development – USAID is involved in 87 missions around the world, has 3500 partnerships and is allocated 1% of the federal budget.
Military influence
Militarily, the US remains the world's only superpower. Although the US does not spend the most in the world on defence as a proportion of GDP (3.8%), in absolute terms it spends vastly more than any other country – $640 billion from a world total of $1747 billion in 2013. Over one third (36%) of the total world's defence spending is by the US alone.
The US has the largest naval fleet in the world. The US carrier fleet dwarfs every other country in the world, particularly in terms of in size and technological hardware. The scale of the US navy allows it to have a military presence anywhere in the world.
Cultural influence
The USA's cultural influence extends across the world, for example over two billion people speak some English in the world today with the majority speaking an Americanised version of the language. US TV programmes, films, video games and music have a large domestic market of more than 300 million customers, in addition to their influence on the rest of the world. The USA also has a social and cultural impact on immediate neighbours such as Mexico and Canada and on North/Central America as a whole.