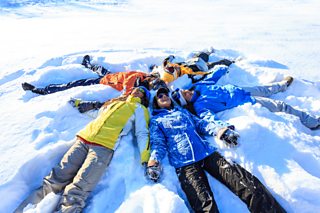 Here are some questions about travel. There are sample answers to get you started.
1. Cé a chuaigh leat ar saoire?
Who went with you on your holidays?
I went with my...
mo theaghlach - my family
mo chairde - my friends
mo thuismitheoirí - my parents
mo scoil - my school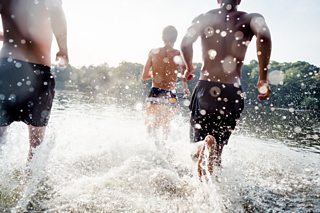 2. Cén uair a d'imigh sibh ar saoire?
When did you go on holiday?
We went...
i mí Iúil - in July
i mí Lúnasa - in August
sa samhradh - in summer
ag an Nollaig - at Christmas
ag an Cháisc - at Easter
ag an tSamhain - at Halloween
3. Cá fhad a chaith sibh ar saoire?
How long did you spend on holidays?
We stayed _____ there.
lá amháin - one day
cúpla lá - a couple of days
deireadh seachtaine - a weekend
seachtain - a week
coicís - a fortnight
trí seachtaine - three weeks
mí - a month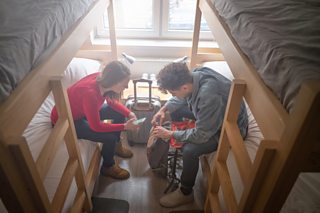 4. Cá raibh tú ag stopadh ar saoire?
Where did you stay on holidays?
Bhí mé/muid ag stopadh ______ darb ainm _____.
I/we were staying _____ called _____.
ar láithreán campála - on a campsite
ar long - on a ship
i dteach bia agus leaba - in a bed and breakfast
i dteach saoire / i dteach mór - in a villa
i dteachín - in a cottage
i gcarbhán - in a caravan
i mbrú óige - in a youth hostel
in árasán - in an apartment
in óstán cúig réalta - in a five star hotel
le gaolta - with relatives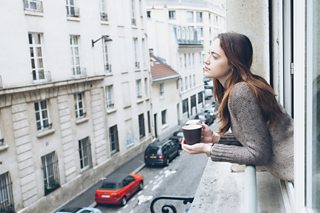 5. Cá raibh an lóistín suite?
Where was the accommodation?
The accomodation was...
ar imeall na cathrach - on the outskirts of the city
cois farraige - by the seaside
faoin tuath - in the countryside
i gceantar siopadóireachta/tuarsóireachta - in a shopping/tourist area
i lár na cathrach - in the city centre
i mbaile beag - in a small town
i mbaile mór - in a big town
i sráidbhaile - in a village
in aice leis an trá - beside the beach
in aice locha - beside a lake
sa chathair - in the city
sna sléibhte - in the mountains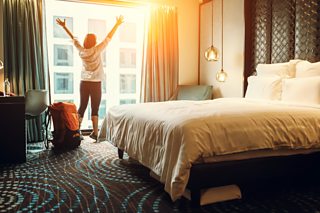 6. Cad é mar a bhí an lóistín?
How was the accommodation?
Bhí an lóistín seanaimseartha...
The accomodation was...
beag bídeach - tiny
ollmhór - huge
galánta - beautiful
ar fheabhas - excellent
iontach maith - very good
nua-aimseartha - modern
seanaimseartha - old fashioned
ag titim as a chéile - falling apart
Bhí _____ den chéad scoth ann.
- There was (an) excellent _____.
Ní raibh _____ thar mholadh beirte.
- The _____ wasn't worth praising.