An entrepreneur can opt to set up a new independent business and try to win customers. An alternative is to buy into an existing business and acquire the right to use an existing business idea. This is called franchising.
A franchise is a joint venture between: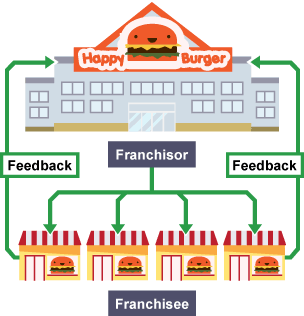 Many well-known high street opticians and burger bars are franchises.
Opening a franchise is usually less risky than setting up as an independent retailer. The franchisee is adopting a proven business model and selling a well-known product in a new local branch.