The basic structure of most animal and plants cells is shown below.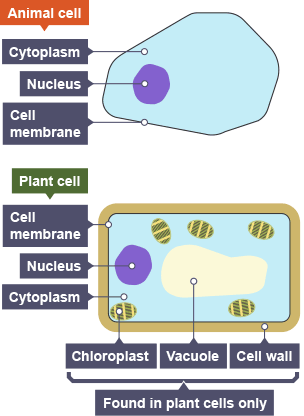 All cells are produced from other cells by the process of cell division. Cell division occurs when one cell divides to produce two new cells. Unicellular organisms use cell division to reproduce.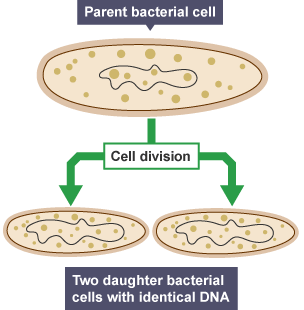 Multicellular organisms use cell division for growth and repair of damage such as wounds.
The new cells produced by cell division are genetically identical to the parent cell because they each receive a copy of all the chromosomes it has in its nucleus.