India is an example of a newly industrialised country (NIC). Each year thousands of people move to the city of Mumbai from rural areas. Mumbai is an important trading city within India and its trading bloc. Many large multi-national companies are located here, such as Coca-Cola and Tata Steel. These provide employment and generate income across the region.
People move to Mumbai because the city has lots of pull factors. People think that the city will provide lots of opportunities such as:
People who move think that they will have a better quality of life. However, cities such as Mumbai face lots of challenges, and the people who move there do not always have a better quality of life. Some of the challenges they may face include:
A problem of rapid rural to urban migration is the development of squatter settlements. In Mumbai the squatter settlement of Dharavi is now home to over 1 million people. Dharavi lies between two railway lines and is one of the biggest squatter settlements in the world. The squatter settlement is unplanned and has these characteristics: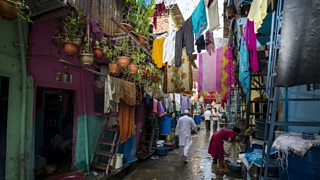 Improving squatter settlements
Brazil is also an example of a newly industrialised country (NIC). In Brazil, squatter settlements have been improved through self-help schemes. This is when residents improve their own home with the support of the local authority. For example, the local authority may provide cheap building materials or a loan for residents to purchase them. Residents make all the improvements to their homes themselves.
The impacts of Multi-National Companies (MNCs) in Mumbai
Mumbai is a vital trading hub within India and the Asian economy. Many large companies are now locating in Mumbai, often to take advantage of lower wages, reduced government interference and cheaper rental costs. While the economic benefits of these companies locating in India means wages and job opportunities are increasing in their country, there are also several significant threats of large MNCs setting up in NICs.
The impacts of Coca-Cola in India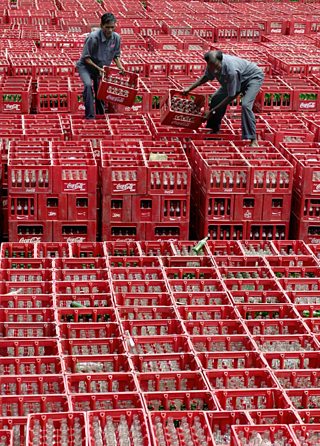 Coca-Cola is one of the most recognised MNCs in the world. Found in over 200 countries it is estimated that 95 per cent of the world recognise its famous logo.
Advantages of Coca-Cola in Mumbai
Disadvantages of Coca-Cola in Mumbai
Hindustan Coca-Cola Beverages, located in Mumbai, is the largest bottling plant in India out of 24 spread across the country. The company directly employs approximately 25,000 people.