Scientific data
Presenting data
Tables
When collecting data the best way to display it is to construct a table. This helps to organise your data collection:
the variables go in the column headings - eg 'distance along quadrat' and 'number of species in quadrat'

the units must also be placed in the column headings and should not appear elsewhere in the table - here (m) is for metres (along the quadrat) and there are no units for the number of species
| Distance along quadrat (m) | Number of species in quadrat |
| --- | --- |
| 5 | 9 |
| 10 | 7 |
| 15 | 2 |
| 20 | 3 |
Charts
Charts are a way to display data after it has been collected.
Discrete data can only have certain values and are shown using a bar chart. This can help to show any patterns.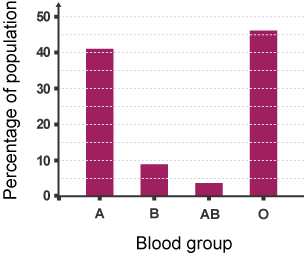 A pie chart shows a category compared with the whole. For example, the percentage of each gas in the atmosphere can be shown using a pie chart.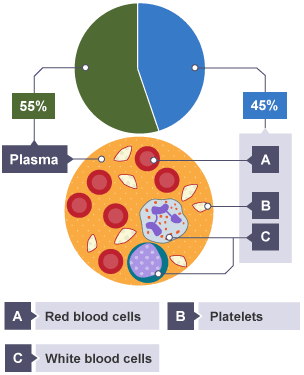 Graphs
Continuous data can take any value in a given range. It includes time, mass and length. Continuous data should be presented on a line graph. Line graphs are particularly useful in helping to spot any trends or patterns in the data.