The cell cycle
A growing and dividing cell goes through a series of stages called the cell cycle.
The first stages of the cell cycle involve cell growth, then synthesis of DNA. The single strand of DNA that makes up each chromosome produces an exact copy of itself.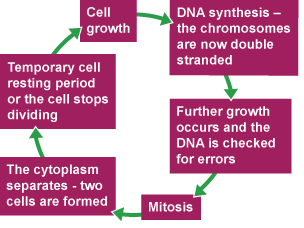 The cell undergoes a type of cell division called mitosis.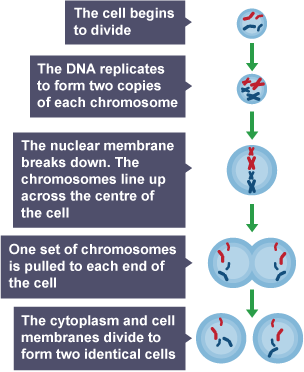 Before a cell can divide, it must grow and make copies of all the organelles such as mitochondria and ribosomes. The cell must also replicate the chromosomes in the nucleus, then it can divide by mitosis.
During mitosis, the two complete sets of chromosomes are pulled to opposite sides of the cell. Two new nuclei form. Then the cell splits into two daughter cells. These are both genetically identical to the parent cell.